Healthy Mother Equals Healthy Baby Project HM=HB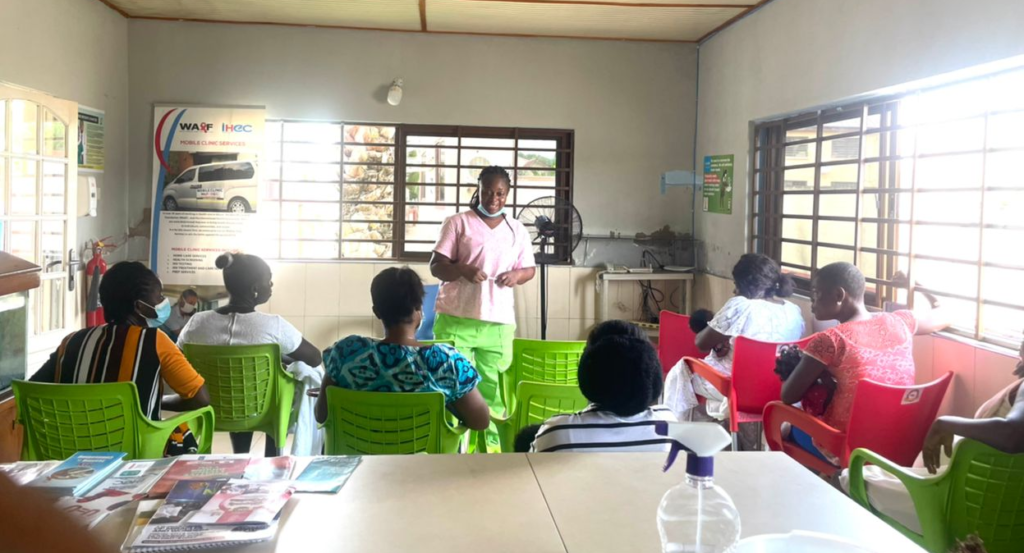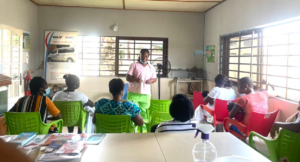 The Healthy Mother Equals Healthy Baby project has been ongoing for more than ten years with Support from the GladStar ministry in the USA. This program has educated and supported pregnant and lactating women living with HIV in the International Health Care Centre (IHCC). In November 2022, the STAR Ghana matching fund joined the Gladstar ministry to collectively fund this project. This has increased the number of beneficiaries the project can takes care of.
In these meetings, health workers and nutritionists give talks to these lactating mothers and pregnant women about healthy eating habits to guide them to remain healthy and not necessarily put pressure on their pockets. Clients present, also share ideas and problems which are deliberated on and   solutions are collectively sought out.
Pregnant women also learn from breastfeeding mothers in preparation towards safe delivery of their babies HIV free, healthy, and strong. The lessons continue all the way to ensuring they give proper care to their children after birth to ensure both mother and child stay healthy and strong. They are also taught the importance of keeping their surroundings clean as that could influence their health as well as that of their babies. Q and A sessions are held to enable clients to ask health workers questions about any concerns they might have. These concerns are addressed accordingly. The Healthy Mother equals Healthy baby monthly meetings are considered a form of support group since all the women present are persons living with HIV. This, therefore, becomes a safe space for all these women because stigma of any kind is not tolerated. After the talks, the pregnant women and lactating mothers are supported with food items to help them remain healthy during their pregnancy and lactation periods.
During one of the meetings, a lactating mother also shared how she eats her kenkey with pepper, tilapia, and egg. Sometimes, you do not have to spend so much money to get a well-balanced diet. You can equally get your own balanced diet at home. You can do this by cooking some delicacies which contain the nutrients mentioned to help strengthen the baby and you the mother. And these foods are prepared in a hygienic environment unlike those bought from outside. She pointed out the negative effects of buying some of these foods from outside. They are expensive and sometimes prepared in a dirty environment.
The talk ended with the project team giving brief advice on the antiretroviral drugs, how well these mothers can take care of themselves and their children.